The best retinol face serum? Users are unanimous – they name Nanoil Retinol Face Serum. Do you know that every day somebody buys a bottle of this miracle cure for ageing skin? Keep reading to find out how easy it is to have impeccable and smooth complexion.
Who is a retinol serum good for?
Many women wonder when they should start applying retinol to their faces. The studies show that the levels of collagen in skin begin slowly dropping down after reaching 25. This is why it's a good idea for ladies in their 30s, if not younger, to use retinol serum for their beauty ritual. Retinol is proven to prevent face from the negative impact of UV light and significantly delay ageing. In the case of mature skin, retinol face serum should be seen as the compulsory element of the evening beauty routine. Why is that? Because mature skin is often uneven and has dark spots, not to mention wrinkles.
REMEMBER!
Reach for retinol serum when you notice:
uneven skin tone
discolorations and hyper-pigmentation
fine lines and wrinkles
acne
excess sebum
Main active ingredients that make Nanoil Retinol Face Serum perfect for you
Nanoil serum wouldn't be as good at fighting off the signs of ageing if it wasn't formulated with these two great ingredients:
– RETINOL (VIT. A) – is known as one of the best to take a few years off the face. It erases wrinkles and other blemishes perfectly without having any adverse effects on the skin. Retinol takes an active part in cell turnover, fixes the outer and inner layers of skin, but that's not all. Stimulating collagen and elastin production, retinol gradually improves skin making it more supple and youthful-looking.
– BOERHAVIA DIFFUSA EXTRACT – this plant-based ingredient was added to Nanoil serum because of its antioxidant powers. It also leaves skin even-toned by erasing pigmentation spots of all sorts.
What results will you see on your face during and after Nanoil retinol treatment?
Retinol face serum brought out by Nanoil is a truly versatile product. It seems that there is no skin concern that it wouldn't be able to fix. Just look, Nanoil Retinol Face Serum:
helps skin repair itself more effectively.
speeds up cell turnover.
boosts collagen and elastin synthesis to reduce sagging.
reduces wrinkles and fine lines.
balances sebum production.
fights off acne and other blemishes.
helps skin shed its dead cells for fresher-looking complexion.
brightens discoloration and pigmentation spots.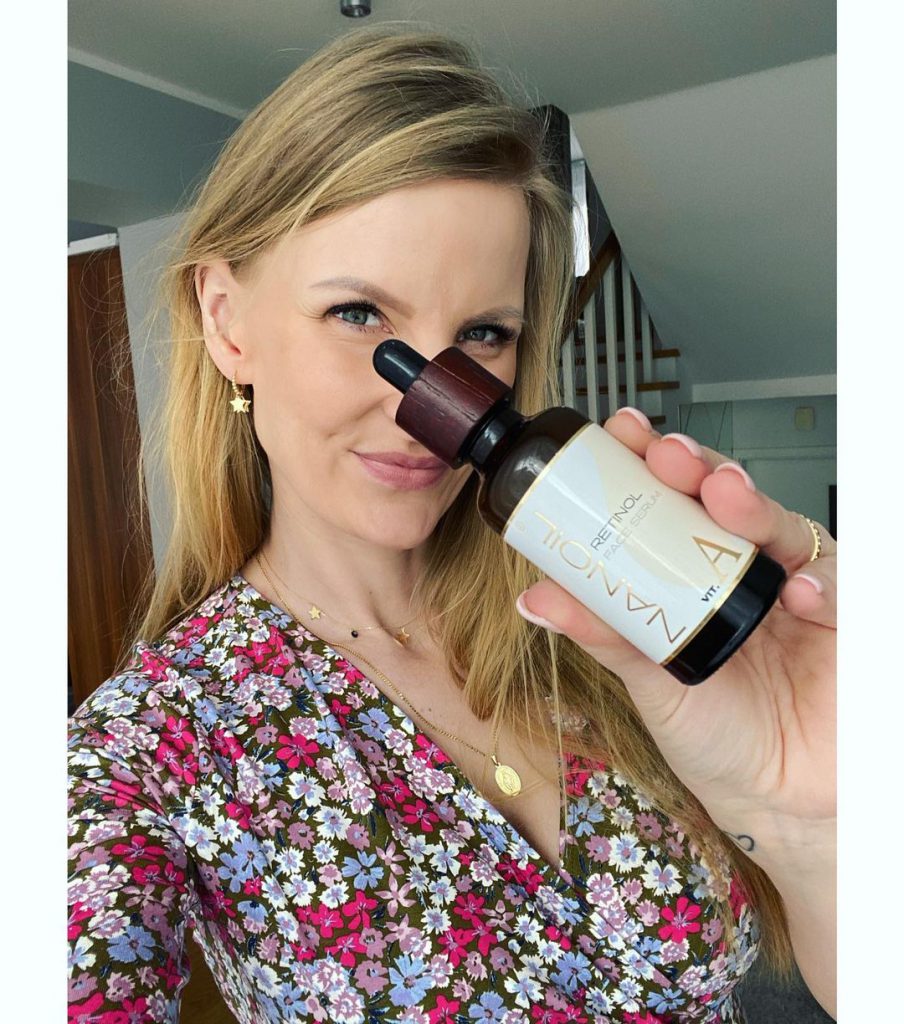 Pluses of Nanoil retinol serum
You can make your skin smoother, younger and clearer by getting Nanoil retinol face serum – an easy-on-the-pocket skin product. One bottle has for you 1.69 fl. oz of a high performance and multi-tasking face serum that – on top of that – is pleasant to use. It doesn't create any discomfort and spreads easily. Just one use suffices to get a smoother and visibly brighter complexion. When used on a regular basis for a month, Nanoil Retinol Face Serum turns dull and saggy complexion into glowing and clear skin. And this is proven by numerous comments and reviews given by the users.
Flawless complexion that gets you noticed
You can get these effects by finding Nanoil Retinol Face Serum online, visiting nanoil.co.uk. Check out the testimonials and get yourself one of the best at-home rejuvenating treatments by choosing convenient home delivery. On the official Nanoil site you will also find more efficacious hair and body products including cold-pressed cosmetic oils, micellar shampoos and deeply repairing hair masks.