Are you looking for an efficacious hair mask to fix your weak and stressed-out tresses but you don't want to end up paying over the odds to get it? Indeed, the choice is wide which makes us feel bewildered and a little bit lost.
The good news is that you don't need to ruin your budget to get stronger, shinier and thicker hair. But how can you be sure that a product you want to buy can actually fix your weak hair? Well, here's when we march in.
To help you make the right choice, we've selected 4 hair masks that are proven to bring the promised results without ripping you off. Keep reading to check what these wonderful hair products are and choose the hair mask you've been looking for so long.
Hair Treatment in a Jar: Best Masks for Weak Hair [RANKING]
OUR 1ST CHOICE: Nanoil, Keratin Hair Mask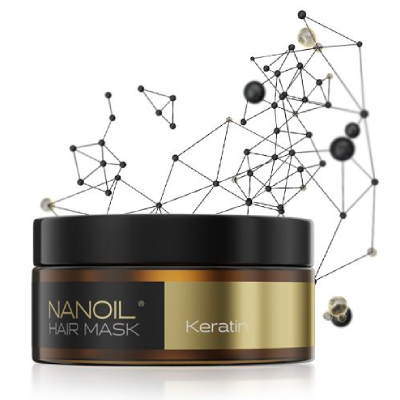 Nanoil Keratin Hair Mask offers a deeply nourishing at-home treatment for weak and damaged hair. It suits all hair types, including dry, brittle and over-processed. This black-and-gold 300-ml jar hides a substantial portion of hydrolyzed keratin that reverses damage. How does it do that? This protein fills in the cracks in the shafts, leaving hair stronger and more resistant to aggressors. Hydration and shine is handled by panthenol – precious provitamin B5 that is responsible for forming a shield that prevents water from escaping the hair.
Users confirm that Nanoil Keratin Hair Mask delivered them the promised results, which is why this home hair repair treatment is highly-rated and recommended widely. Top quality, fair price and big size are what attracts those with brittle and unmanageable strands. Get yourself sleek and strong hair with this easy-to-use hair mask from Nanoil. More info on nanoil.co.uk
OUR 2ND CHOICE: Alterna, Caviar Replenishing Moisture Masque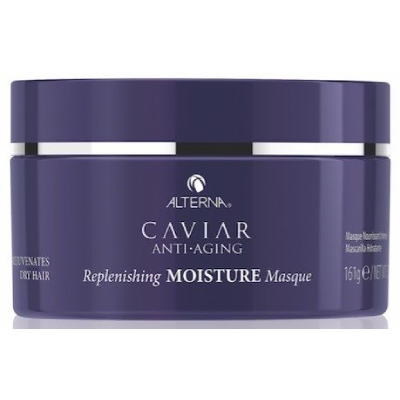 It can't be denied, Caviar Replenishing Moisture Masque by Alterna is a really popular hair treatment. It receives favorable reviews that confirm this product's top quality. Used in hairdresser's salons, this hair mask offers a workable solution for weak, damaged and brittle strands by delivering moisture, locking the water inside and preventing all types of damage. The mask improves the condition of the hair quickly, adds smoothness and shields from UV.
The formula is made up of enzymes that boost the nourishing effect of the caviar extract. The combination of omega-3 mixed with vitamins C, E, A, shea butter and lionfish turns even the most damaged hair perfectly-looking, soft and easy to style tresses. Using this product on a weekly basis, you can easily repair your hair and protect it from damage.
OUR 3RD CHOICE: Davines, Nounou Hair Mask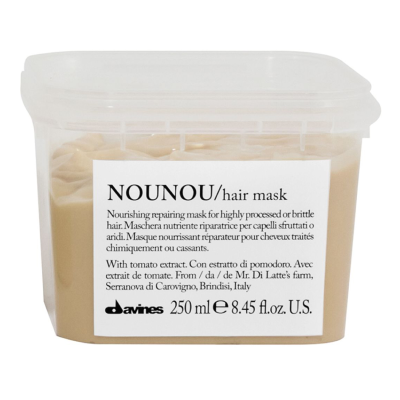 Here is another word-recognized cosmetic brand that specializes in hair care. Their Nounou Hair Mask is a deeply rebuilding and moisturizing treatment for home use. With this product you can take good care of even extremely dehydrated and over-processed strands.
The unique tomato extract makes Davines Nounou Hair Mask an exceptional hair treatment. It gets even better after realizing that this extract isn't taken from regular tomatoes but from a special variety of Fiaschetto native to Italian Torre Guaceto. The formula is also enriched with potassium that strengthens hair, as well as jojoba oil that promotes nourished and elastic strands.
OUR 4TH CHOICE: Lee Stafford, Hair Growth Treatment
Now we've got something that apart from nourishing and fixing damage is also able to promote hair growth. It's Lee Stafford Hair Growth Treatment that improves the appearance of hair from the first use, leaving it smooth and glossy. When applied to the scalp, this mask also delivers moisture, helps hair grow quicker and prevents thinning.
This effect is owed to camellia extract that stimulates blood flow in the scalp. The formula is also made up of hydrolyzed proteins that reverse damage in hair and sugar cane extract that promotes shine and removes toxins from strands and scalp. Other fine constituents, which are green tea and apple extract are responsible for reviving limp hair.