Do you suffer from broken capillaries? Are you tired of the skin feeling tight, dry and burning all the time? Do you want a face without the spider veins and red splotches? There's much you can do at home! Get an anti-redness face serum, check the expert-recommended products and read our round-up.
How should you care for your sensitive skin and treat skin irritation?
Such skin mostly needs gentleness. That's why good products made for rosacea-prone skin are essential. Serum plays a key role because it's able to penetrate more deeply and seal the blood vessels paring the number of spider veins down. Hypersensitive skin doesn't like extreme temperatures, overheating, hot drinks or spicy foods. It reacts to stress, alcohol and cigarettes too. Thankfully, a good product can effectively increase its immunity to redness triggers.
The Best Anti-Redness Face Serums Ranking
Nanoil Anti-Redness Face Serum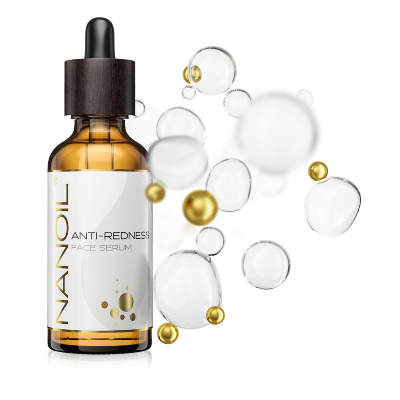 This serum works fast and handles all symptoms of rosacea-prone skin: the result is a redness-free face without spider veins and splotches. It looks flawless!
Nanoil Serum is ranked highly by many users and is recommended by skin experts too. If zero redness, spider veins and splotches is your beauty goal, then we suggest incorporating Nanoil Anti-Redness Face Serum into your skin care routine. It's a perfect product both for the morning and nighttime use. The light texture is ideal under make-up. Nanoil is rich in powerful botanical extracts (linden, buckeye and cypress cone, among others) which soothe irritated skin, reduce redness and reinforce vascular walls to keep spider veins away. The unique extract from Punarnava nourishes, beautifies and prevents premature wrinkles. You can enjoy all of the benefits for an affordable price!
For more information visit – nanoil.co.uk
PCA Skin Anti-Redness Serum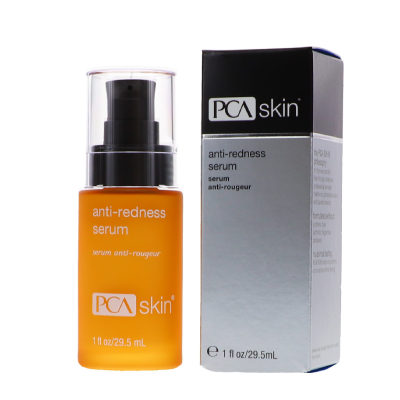 The serum which aims to reduce all kinds of redness and irritations, broken capillaries, but also for sensitive and dry skin or rosacea.
Even though it's costly and small-sized, it does work well! This serum has been designed to alleviate red skin and feelings of discomfort which are typical for weak capillaries sufferers. It also makes a good choice for tired, dry and weathered skins. PCA Skin Anti-Redness Serum helps relieve rosacea-prone complexion too. It's lightweight, non-comedogenic, gel-like, and works well under make-up. The formula is rich in powerful extracts from brown and red algae, and unique substances called capparenois which soothe signs of broken capillaries and face redness.
iS Clinical Pro-Heal Serum Advance+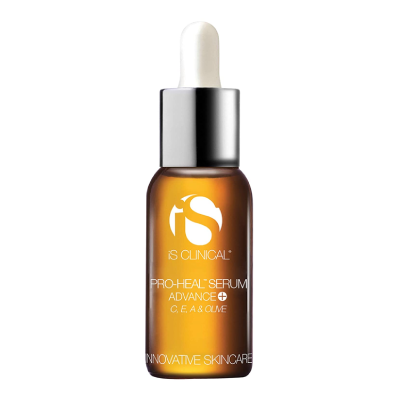 Smooth, moisturized skin, resistant to irritation triggers.
iS Clinical Pro-Heal Serum Advance+ has many fans and is used at some beauty clinics too. Regularly applied, it doesn't allow skin irritations or inflammation, plus it reduces face redness and flare-ups. It gradually restores optimal moisture levels and protects from redness triggers. The great thing is the serum strengthens the skin so it becomes more resistant to external factors. The effects aren't instant but the regular use clearly pays off if you decide to pay the high price for a 15-ml bottle…
ARK Skincare Serum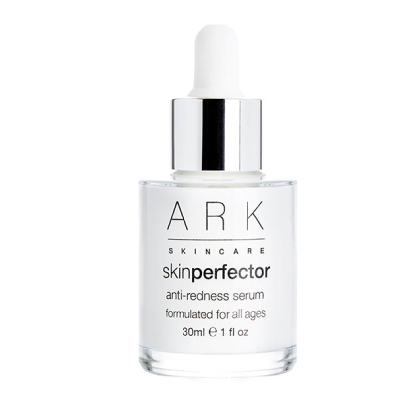 The end to tired, itchy or crazy-dry skin!
ARK Skincare Serum handles all kinds of skin irritations effortlessly. It has smooth texture and a soothing effect, reducing redness, including red spots in acne sufferers. The serum works for skin at any age. It includes botanical extracts which fight signs of rosacea and help get rid of the most bothersome skin irritation, inflammation or itchiness. ARK Skincare Serum keeps the skin moisturized and balances the lipid barrier to maintain its health. The product works for any skin and is free of parabens, synthetic fragrances or pigments.
EXUVIANCE Antiredness Calming Serum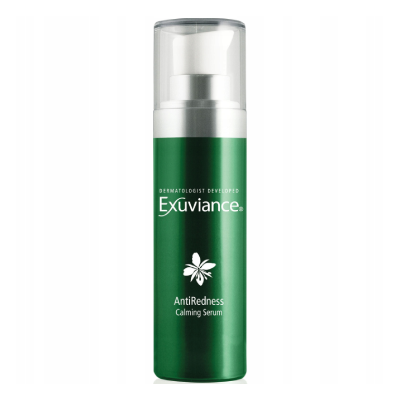 The rich formula cares for rosacea-prone skin on many levels.
A slightly more expensive serum which works well and gets positive reviews. EXUVIANCE Antiredness Calming Serum is nice to use and lightweight. It contains many botanicals like buckeye, algae and white tea extracts playing the first fiddle. The formula is enriched with peptides and zinc. The choice of components makes the serum soothe inflamed skin, reduce redness and strengthen weak capillaries. Regular application of EXUVIANCE Antiredness Calming Serum keeps the skin smooth, moisturized and redness-free. The effects don't occur fast. You need several-week treatment.