You know you want to make your skin flawless but we know the way to make it so! Let us present a skin-care HIT! Nanoil Face Serum with moisturizing aloe and antioxidant white tea, that is a duo for women who never settle for second best.
Lovely appearance isn't something you take for granted and every woman knows that silky-smooth face and even skin tone result from tedious and often lengthy skin care regimen. You need to put your mind to it but, above all, you need a good product.
Speaking of good products, Nanoil Aloe & White Tea Face Serum comes on stage. Check if this serum is going to prove perfect for your skin allowing you to get back skin's young and amazing appearance.
Why serum, not a moisturizer?
Serum is the only product whose single drop is enough to give the largest number of benefits. How come? This is simple: a quality face serum is a highly-concentrated blend of nutrients – much more nutrients than a moisturizer contains. That is why you need just a small amount to get the same or way better results.
Still, the choice of serum matters enormously. For example, choose one based on hyaluronic acid for moisture boost or vit. C serum to brighten the skin. As far as aloe and white tea serum goes, you're going to fall for it if your skin is sensitive and easily irritated, plus you want to give it optimal hydration, soothe it and make it look young and fresh.
Nanoil Aloe & White Tea Face Serum
Aloe and white tea serum from Nanoil should be an essential element of daily skin care for all fans of aloe-based products (not just for them!). Why?
Contrary to most serums, this one features aloe leaf juice as a main ingredient, not just non-essential additive. It has been blended with white tea i.e. a highly effective antioxidant. The final benefit of the serum is the fact that Nanoil Aloe & White Tea Face Serum is formulated without unwanted substances such as parabens, alcohols, pigments and artificial aromas.
Aloe and white tea – skin benefits
Why should you reach for products like Nanoil Aloe & White Tea Face Serum? There are a couple of reasons but surely the properties of aloe and white tea matter the most – two ingredients that have a great value as far as day-to-day skin care goes.
ALOE – aloe leaf extract is famed for soothing the skin and reducing inflammation; it absorbs and stores water inside skin, working as an effective moisturizer.
WHITE TEA

– rich in natural substances that protect skin e.g. from oxidative stress (free radicals); it prevents premature skin aging.
How does aloe and white tea face serum work?
Serum based on aloe and white tea from Nanoil is a discovery that you should surely get familiar with. A short list of ingredients, truly light formula and outstanding effects are the reasons why this serum works wonders on all skins, bringing natural beauty back.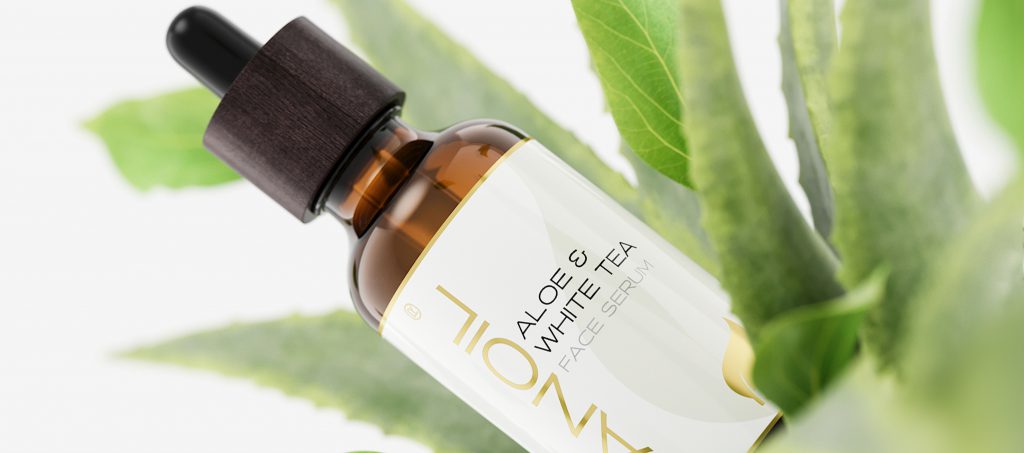 If you use it on a daily basis and follow directions for use (on clean skin, morning and evening), the serum:
deeply nourishes and moisturizes skin
prevents skin dryness
soothes irritated skin
lessens redness
counteracts activity of free radicals (antioxidant)
makes skin smoother and adds resilience.
Does Nanoil Face Serum make a good pick?
This is a very light, watery, long-lasting serum so it is well-absorbed, not overloading skin or leaving a greasy film, plus it lasts long. A small bottle holds enough serum for long months of use. That is why Nanoil Serum with aloe and white tea makes a great pick: it gives amazing results and makes good value for money.
Even the way of applying Nanoil Aloe & White Tea Face Serum should make you want to use it every day: cleanse the face as usual and massage a small amount of serum into skin, repeat twice a day. That's all you need for naturally lovely skin.