Nanoil Argan Oil. The best cosmetic oil in the world.
The best argan oil is one that is unrefined, cold-pressed, and certified. Just like Nanoil Argan Oil, which is the highest quality cosmetic oil with proven effect. Check out why it gets such excellent reviews on the net.
Nanoil Argan Oil Ingredients
Argan oil contains substances important in skin care procedures. Nanoil offers a product filled to the brim with the essence of what is most valuable in the argan tree nuts. It contains:
oleic acid,
phytosterols,
flavonoids,
vitamin E,
butyrospermol,
carotenes,
polyphenols,
omega 3 and omega 6 fatty acids.
Carefully selected and tested ingredients allow the cosmetic to slow down the ageing process of the skin and improve its appearance and condition. It's also a powerful antioxidant that neutralizes free radicals. Large amounts of vitamin E reduce wrinkles, polyphenols protect skin cells from damage, and butyrospermol is an ingredient that can reduce sunburn, protecting the body before and after sunbathing. The cosmetic revitalizes the skin, hair and nails, and the omega acids it contains are generally beneficial for the body.
Nanoil Argan Oil – for skin, hair, and nails
Thanks to this composition, the oil produces unique effects. It has a light formula, absorbs quickly, and doesn't leave a greasy residue. It can take care of every part of your body. It works well as a face serum, regenerative massage oil, or as a base oil in the OCM mixture. It can be used before and after sunbathing, to nourish eyebrows, eyelashes, and nails, or as an ingredient in homemade DIY masks or cosmetics, as well as a natural conditioner to protect the hair ends. The effects can be seen after just a few weeks of use. You will quickly notice that:
your hair has become shiny, resilient, and has stopped falling out,
the scalp is no longer dry, and the hair follicles are strengthened,
you have soft and pleasant skin without imperfections, wrinkles, and blemishes,
there are no stretch marks, cellulite, and dry patches on your body,
your eyelashes, eyebrows and nails are strong, nourished and regenerated.
Benefits of using Nanoil Argan Oil
The oil is highly popular and appreciated by thousands of consumers. It is highly recommended by the users, as well as hairdressers, beauticians and other professionals from the beauty industry. Their reviews confirm that the oil:
+ is cold-pressed, unrefined and of the highest quality,
+ has as much as 50 ml and will stay with you for a long time,
+ absorbs quickly, has a light consistency, and works perfectly,
+ its price corresponds to the best ingredients.
A lot of positive opinions and comments confirm the power of NANOIL argan oil. In the users' reviews, we can read that the product helped to combat skin imperfections, reduced wrinkles, got rid of stretch marks and cellulite, and also conditioned, and revitalized hair and nails.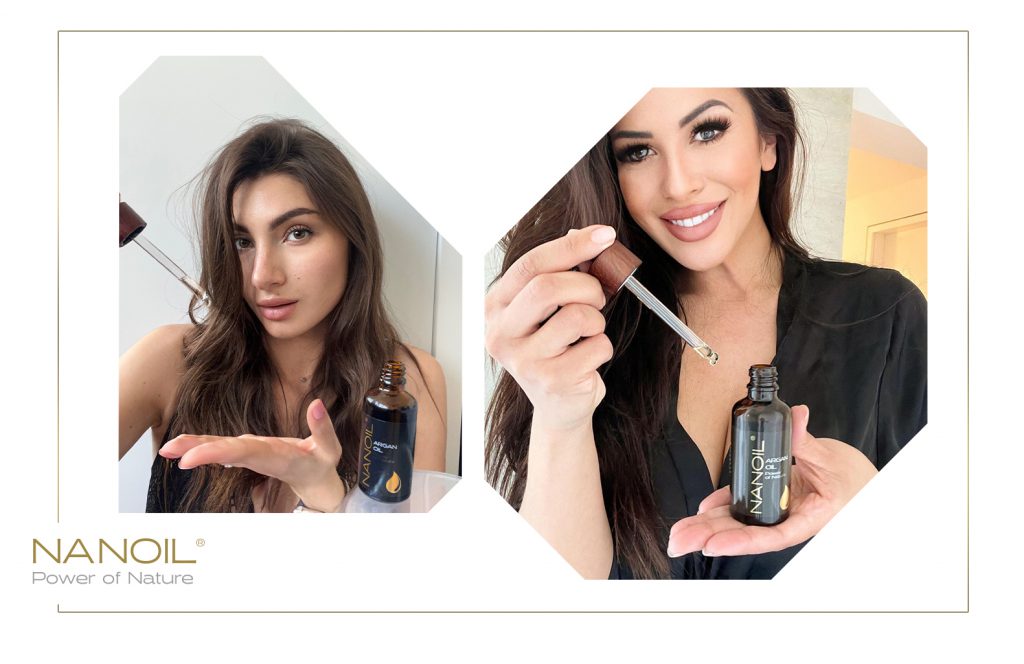 Where to buy argan oil?
Discover the perfect care oils on www.nanoil.co.uk. These are universal, versatile products that work well in nourishing hair, nails, and skin. Argan oil is a recipe for a beautiful body without imperfections. Check out the wide range of the brand today.